THE GENEROSITY OF MERMAIDS by JAG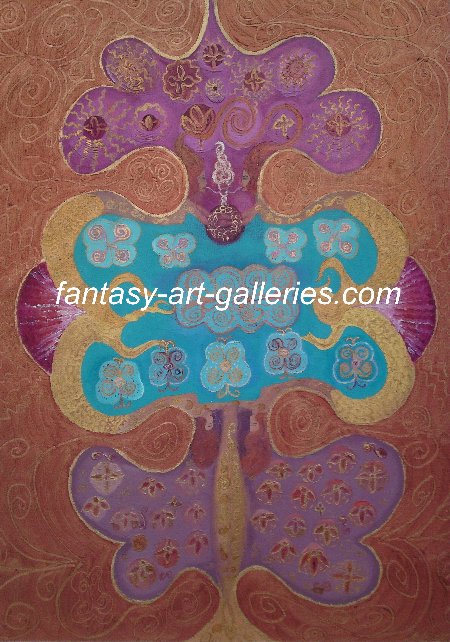 THE GENEROSITY OF MERMAIDS by JAG - medium: oil/enamel on canvas
Mermaids bearing gifts once again in this painting where above and below are imperfectly symmetrical. The four mermaids join by their arms and their tails to form a union. They are equally generous to both 'above' and 'below', and the 'mirror lines' of the painting allow us to view the image from any orientation we wish. Here the above is meant to imply the spirit world and below is the material world.
This is an early painting by JAG and was made using several layers of oil and enamel paints.
There is a common theme between this painting and Underwater Melody which you can view by using the link below:
PAY ONLINE SAFELY WITH PAYPAL (If you do not have a paypal account you will need to visit www.paypal.com and register in order to make purchases here):
Box Canvas Prints:
(gloss art print)
WANT TO GO FROM THE GENEROSITY OF MERMAIDS TO THE MELODY? CLICK HERE TO SEE MORE OF JAG'S MERMAIDS
Rate this Art work
Would you like to make some comments about this art work or Give it a mark out of 10?
Please include the name of the Art work.
Your contribution will go live on the FANTASY ART BLOG page, once it is approved.