ABSTRACT JAG
Abstract Jag - Abstract Art by Jag: Here you can find some of Jag's earlier abstract landscapes, where the energy in nature is emphasised by the use of lines and colour. The paintings are intended to give you a sense of the life force in all things.
Below there are four of JAG's abstract work, all of which are made with oil pastels and have similar themes and styles.
Printed copies of this work will be available to buy soon from this page, and the original work may be on sale from Saatchi online. You can find JAG's profile on Saatchi under Jag1.
Note: THIS PAGE IS UNDER CONSTRUCTION AND LINKS WILL NOT WORK YET - THANK YOU

ABSTRACT LAND: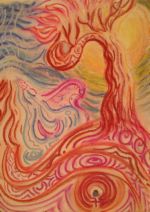 ABSTRACT FALL: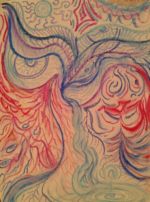 ABSTRACT SEA: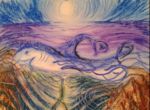 ABSTRACT FISH: